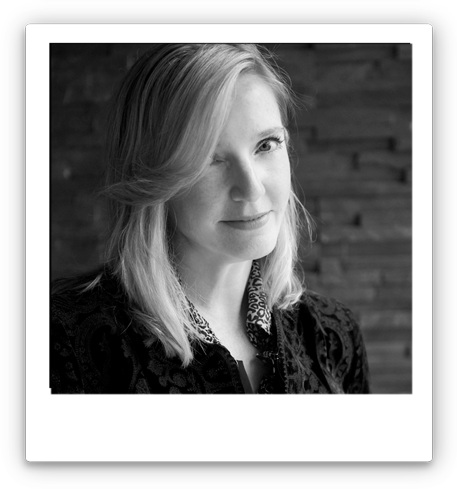 Laura Cochrane
President and Chief Creative Officer
Visit Orlando: Co-Lead and Creative Lead
As an owner of two vacation rental properties in the Orlando area, Laura is very aware of this region's deep tourism assets.
Laura holds a Bachelor of Public Relations and has extensive tourism and hospitality experience. Prior to launching LexPR in 2003, Laura held senior positions at both public relations and advertising agencies, and was a Director of Communications for a provincial government department of Tourism, Culture and Recreation.
Laura's tourism experience includes negotiating, planning and managing Canadian and provincial participation in a series of high-profile, international tourism events. Commemorating Italian explorer John Cabot's historic voyage from England and landfall in Newfoundland, the John Cabot 500th Anniversary Celebrations represent the single-largest tourism initiative ever undertaken by the province. Here, Laura worked with multiple tourism associations and numerous vendors in the development of domestic and global communications plans. She was responsible for international FAM trips, travel/trade media relations, MC&IT and travel/tradeshow participation. With partners including UNESCO, Buckingham Palace, Central Office of Information (UK), and the British government, Laura also had the unique opportunity to manage publicity and protocol for several events that featured HRH Queen Elizabeth II and HRH Prince Philip.
Laura has developed highly creative, strategic PR solutions for globally prominent brands including (but not limited to): ABSOLUT Vodka (along with 20+ other premium spirits and wine brands), Air New Zealand, American Express, BRATZ Dolls, Bridgestone/Firestone, Centreville, HBO Home Entertainment, Häagen-Dazs, Holiday Inn, IBM Europe, Little Tikes, M&M's, Manulife Financial, Mega Bloks, Motts Clamato, Ontario Place, Prince Edward Island Tourism, Royal Canadian Mint, Ubisoft, Warner Bros. Home Entertainment Group and Zippo.
Laura and her young family consider the Orlando area their second home – literally.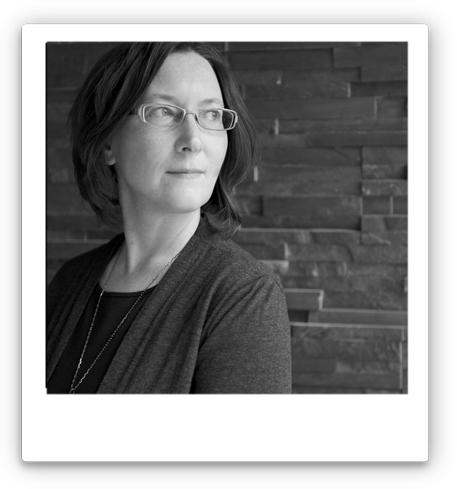 Sherry Lawlor
Vice President
Visit Orlando: Strategic Lead
Sherry's strengths lie in her ability to bring partners together strategically and effectively in order to deliver comprehensive, multi-faceted marketing programs that encompass special events, sponsorships, promotions and PR campaigns. She offers more than 20 years of marketing communications experience, primarily in the areas of tourism, entertainment and consumer goods.
Sherry holds a Bachelor's Degree in political studies and a postgraduate certificate in journalism, and her diverse career includes five years as a broadcast journalist, small-business entrepreneurship, and Marketing & Development Manager for Drayton Entertainment's multiple theatre venues. For five years, Sherry laid her hat at Ontario Place Corporation as Manager of Media Relations & Sponsorship for the Ontario government agency. During this time, Sherry was responsible for bringing a top-tier, sponsorship-driven live children's entertainment program to the park, under the Treehouse Live banner. Subsequently, Sherry spent two years developing national live entertainment programs, sponsorship and media relations support with Kidomo Inc., in conjunction with Treehouse TV and HIT Entertainment Canada (Bob the Builder, Barney).
While at LexPR, Sherry led the media launch of the Rogers Chinese Lantern Festival. Currently at LexPR, Sherry leads the Shoppers Drug Mart corporate and exclusive brand files, The Winning Combination's health and lifestyle brands, and the Bio-Oil account, along with providing strategic direction across the entire LexPR portfolio.
Sherry has fond memories of visiting Orlando as a child and enjoys making news ones when she attends the annual social media conference at Disney World.
Bradley Caruk
Creative and Brand Leader
Visit Orlando: Brand Lead and Creative Support
Bradley has been developing strategic tourism campaign creative for more than 30 years with both agencies and government organizations. He has executed creative for visionary brands including Disney, Pepsi, Target and Walgreens, to name a few.  Bradley's been working in parallel with LexPR on several PR and branding campaigns over the past six years both as a client and, more recently, in direct collaboration with the agency.
Called a "Visionary Propeller Head" by Innovators magazine and a "Futurist" by Reader's Digest Canada, Bradley has spoken at several industry conferences including the Outdoor Advertising Association of America. A recipient of The Manning Innovation Award for his invention of a new outdoor medium, Sidetrack, Bradley has also been nominated for Ernst & Young's Entrepreneur of the Year and the Top 40 Under 40. Brad will support LexPR branding and creative development for Visit Orlando, and he lives locally – a short twenty-minute drive to the Visit Orlando offices.
Getting off the plane at MCO and feeling the warm Orlando air has always felt like home for this creative head.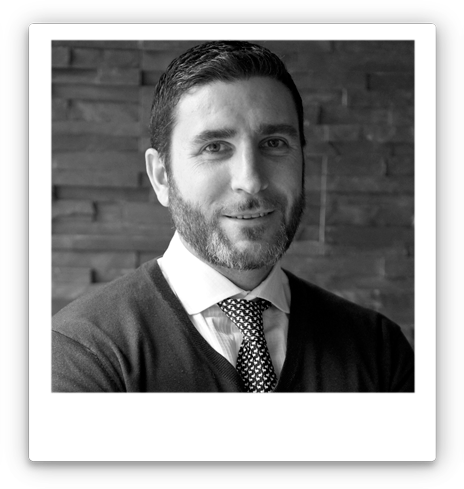 Alistair Kyte
Senior Consultant
Visit Orlando: Co-Lead
Before joining LexPR as a senior consultant in 2010, Alistair spent seven years as an editor with Hotelier magazine as well as Foodservice and Hospitality magazine, writing and editing hundreds of stories about the world of hotels and resorts, food, drink and restaurants. During that time, he attended dozens of FAM trips to destinations around the world, including Orlando for a major conference on timeshare and fractional ownership.
At LexPR, Alistair managed the Centreville Amusement Park file, planning many media tours to the family-friendly destination located on Toronto Island. He also created a PR program to relaunch Marben restaurant in Toronto and he's worked on a well-stocked bar of international wine and spirits brands, including: Kim Crawford, Ruffino, Perrier-Jouët, Campo Viejo, Stoneleigh, Jameson, Havana Club, Chivas Regal, Stolichnaya and ABSOLUT, to name a few. Alistair has planned and led press trips to destinations such as Ireland, Havana, New York City and Vancouver Island. Currently, he leads the HBO Home Entertainment team as well as the Nytric/Baanto account.
When he's in Orlando, Alistair feels most at home slicing a drive off the first tee at one of the region's many great golf courses.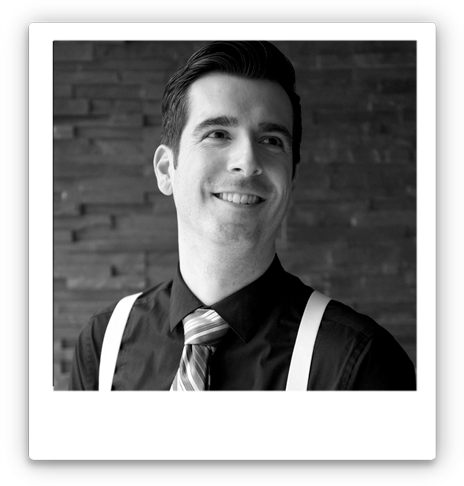 Darren Bigras
Consultant and Event Specialist
Visit Orlando: Event and Special Execution Lead
Before joining the LexPR family in 2011, Darren worked for the Canadian Football League (CFL) on the 92nd Grey Cup, and on the Delray Beach Film Festival held in South Florida. For each of these major, multi-day events, Darren was responsible for event conception, design, implementation and management.
At LexPR, Darren is the creative mastermind behind some of the agency's most memorable and respected events. Starting with Warner Bros. Home Entertainment (Darren oversaw an event for a Harry Potter title that was said to be better than the LA premiere) through to HBO, HBO Home Entertainment, ABSOLUT, Stolichnaya, Wiser's, Kim Crawford and beyond, Darren creates truly unforgettable events and magical moments. For Darren, each event has a brand personality that engages, entertains and educates participants— a winning combination.
Darren holds an Events Management Post-Graduate Diploma and is a Certified Meeting Planner. He is the ultimate 'fanboy" and, when in Orlando (which is often), you will find him invading theme parks and trying out new restaurants. He even spent his honeymoon in Orlando last year.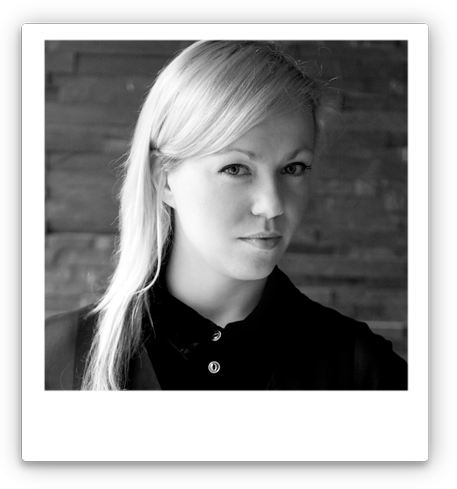 Anita Gergich
Consultant and Social Media Specialist
Visit Orlando: #SocialMediaLead
An avid culture and tech enthusiast, @agerg leads LexPR's social media team—and the agency's social voice. To ensure social media is an intrinsic part of the LexPR DNA, Anita oversees the entire agency's participation at the SM conference held at Walt Disney World each year. She likes, tweets and shares LexPR's passions, and sits at every LexPR planning session for every social media execution.
With extensive experience in all things lifestyle, Anita keeps her finger on the pulse of global and PR trends. She has worked on a wide range of brands including Corby Distilleries, HBO Home Entertainment, MGA Entertainment, Shoppers Drug Mart and Warner Bros. Home Entertainment Group.
Anita loves Orlando's restaurant, nightlife and shopping scene. She looks forward to exploring more of Orlando when she manages the agency's participation at the 3rd Annual Social Media for PR and Corporate Communications Conference at Disney World in February 2015.