Disclaimer: The ideas presented below are intended to demonstrate LexPR's creative thinking ONLY. We are not suggesting that our secondary research can adequately direct us in the development of strategic public relations plans for Visit Orlando.
Campaign #1: Montreal loves Orlando
The strategy: This campaign is intended to strengthen the relationship between Orlando and the Quebec market via a clever partnership with the Montréal Pierre Elliott Trudeau International Airport (YUL) and Orlando International Airport (MCO).
Tactic: Building on the concept of a "sister city," LexPR is suggesting creating a "sister airport" association between YUL and MCO. The campaign is intended to reinforce key messaging that it's easier than ever to fly to Orlando (there are many flights per day by numerous carries out of Montreal to Orlando).
LexPR suggests running a contest on Instagram for the month of X where Quebecers are asked to submit their best/most artistic/funniest (criteria TBD) pictures of Orlando. Photos are to be identified with a custom contest hashtag. A judging panel that can consist of Quebec travel bloggers and/or media will choose the best images to be displayed in a gallery format in YUL near Orlando departure gates. This contest could also be run in partnership with a media outlet to maximize media exposure.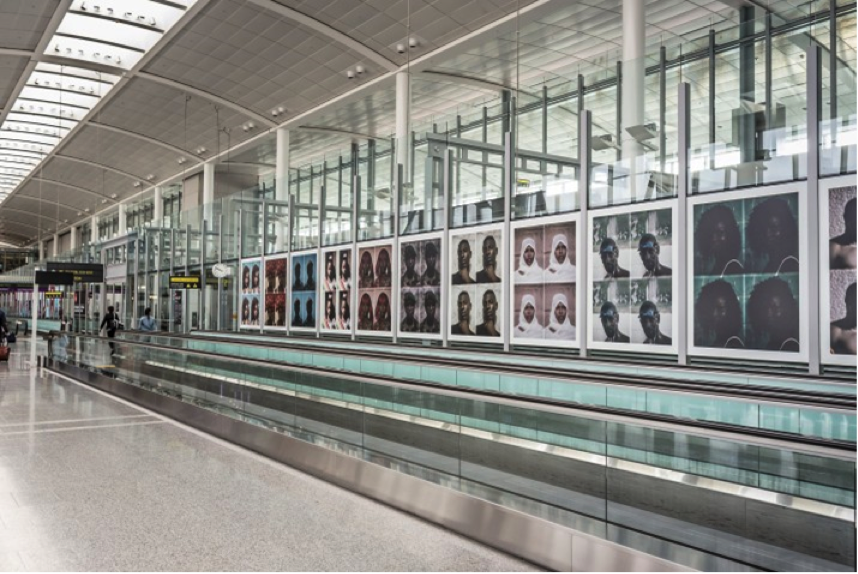 Tactic: This tactic communicates a key message and builds on a sense of pride and ownership for a powerful, common experience shared by both cities. Here, we reinforce the fact that one of Quebec's most beloved brands, Cirque du Soleil, has a permanent La Nouba show in Orlando.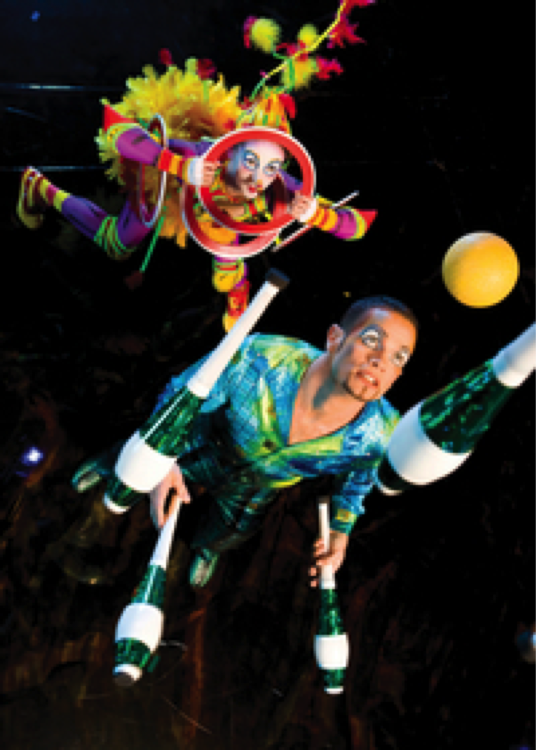 LexPR suggests partnering with a Canadian airline on a highly creative guerrilla activity at MCO. Media will be given advance notice to capture photos and video footage of Cirque du Soleil performers interacting with guests as they line up and check-in to fly to Orlando. Performers will engage consumers for photos which can be shared on individual social media feeds. Select travelers will also be given surprise tickets to La Nouba with their boarding passes or (potentially) as an announcement by the captain at departure.
An art installation commissioned by Cirque du Soleil promoting La Nouba could also be discussed as part of this initiative (e.g. a large multi-image video screen with various images of La Nouba show interspersed with other compelling Orlando images)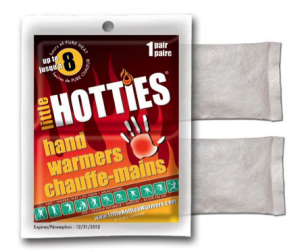 Tactic: This tactic is a public (versus media) relations initiative. LexPR suggests targeting Quebecers with income at the location of their winter vacation. Here, we propose creating Visit Orlando branded "warming stations" (a play on the cooling stations at a number of Orlando's themed parks) at Quebec's popular ski destination Mont Tremblant during winter months. These pop-ups can include outdoor heaters and/or a hot tub as well as relevant tropical elements. Visit Orlando branded hot paws that contain key messaging/couponing/other are distributed to consumers by a Visit Orlando promotional team.
Tactic: This tactic reminds people about another existing connection between Montreal and Orlando: the Expo (Montreal's Biosphere) and Epcot (Spaceship Earth).
Here, we suggest holding a winter beach party at the Beach Chalet venue near the Biosphere. The event can focus on Orlando's history of innovation (including new attractions, hotel advancement, etc.), as well as sports and the environment. Heaters and tropical elements can be incorporated into the beach. Inside, fireplaces will be ablaze and video screens will highlight the current temperature difference between YUL and MCO. A top chef from Orlando can be flown in to collaborate on a menu and oversee the development of relevant themed food stations.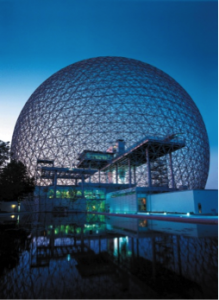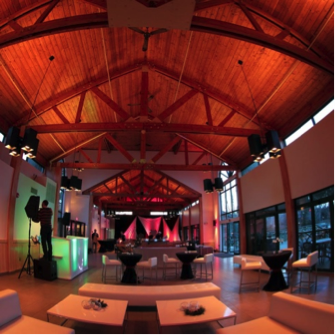 Installation of snow and ice sculptures to highlight Orlando's most recognizable landmarks (e.g.  Lake Eola fountain, Epcot globe, etc.) can be added to the Mont Tremblant pop-up or "Expo to Epcot" activities. These sculptures can also appear on their own, to be constructed as part of Quebec City's winter carnival. Sculptures can be lit with colour-change lighting for jaw-dropping effects.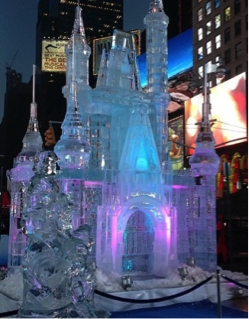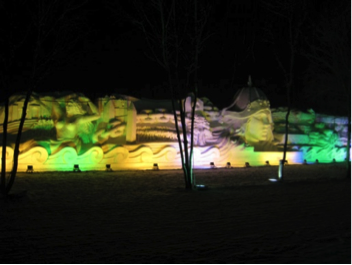 ---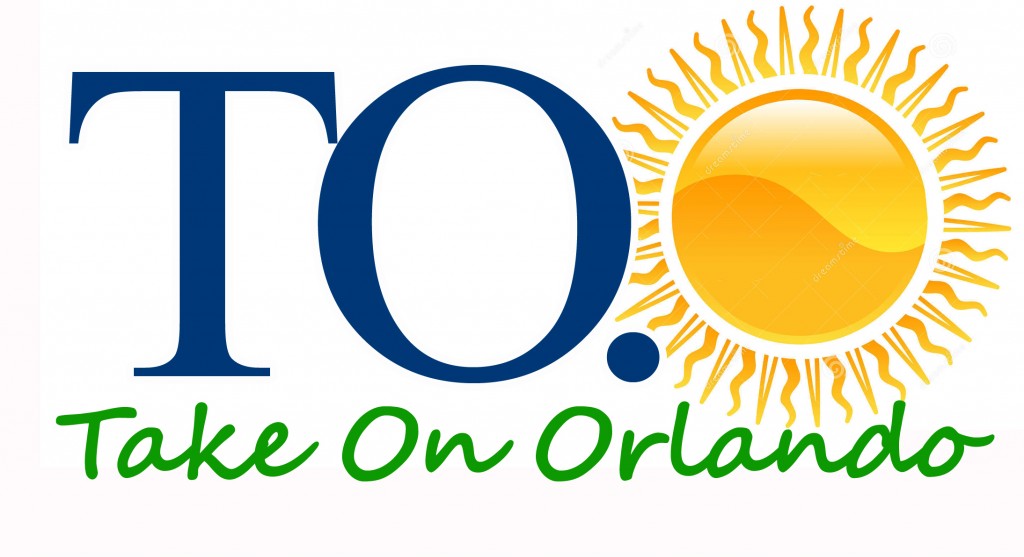 Disclaimer: The ideas presented below are intended to demonstrate LexPR's creative thinking ONLY. We are not suggesting that our secondary research can adequately direct us in the development of strategic public relations plans for Visit Orlando.
Campaign #2: Take on Orlando
The strategy: This campaign is events-focused, and speaks the fact that most of Canada's media are centralized in Toronto. We created a clever play on the city's nickname ("TO." or "TO dot") in the development of this campaign concept. It's important to note that events in other key regions could easily be developed — each with their own unique and clever identity.
Tactic: Here, we are proposing a large scale, national event staged in Toronto for media, social media, influencers and consumers. LexPR proposes flying key media to Toronto from other key markets OR creating smaller executions in several other Canadian cities. The TO.O event would take place in January/early February when consumers are most likely to be thinking about traveling to a sunny destination. This event would bring to life the sights, sounds and warmth of Orlando in Toronto at a time when the City and country are at their coldest.
The tented event could be staged outdoors in a high-pedestrian traffic area like Yonge-Dundas Square (Canada's version of Times Square). Indoor options include Casa Loma (castle-style venue) or Liberty Grand (palace-style venue). Innovative projections of Orlando (see Orlando 2.0 section) could also be incorporated.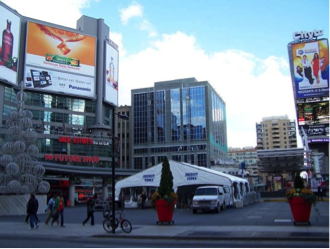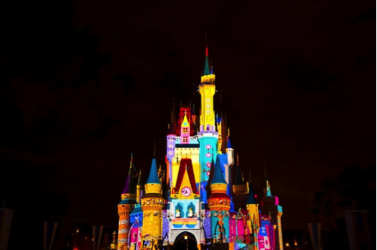 The environment would showcase the wonder and warmth of Orlando and can include:
Palm and orange trees (see Orange section)
Tropical ferns and flowers
Astroturf flooring
Florida-style furniture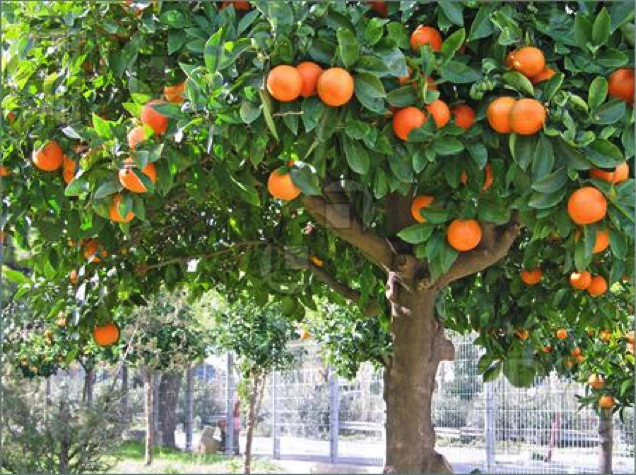 Media can be invited to a special advance preview for this event via branded cookies (aha moment — I bet you were wondering why we sent you cookies?)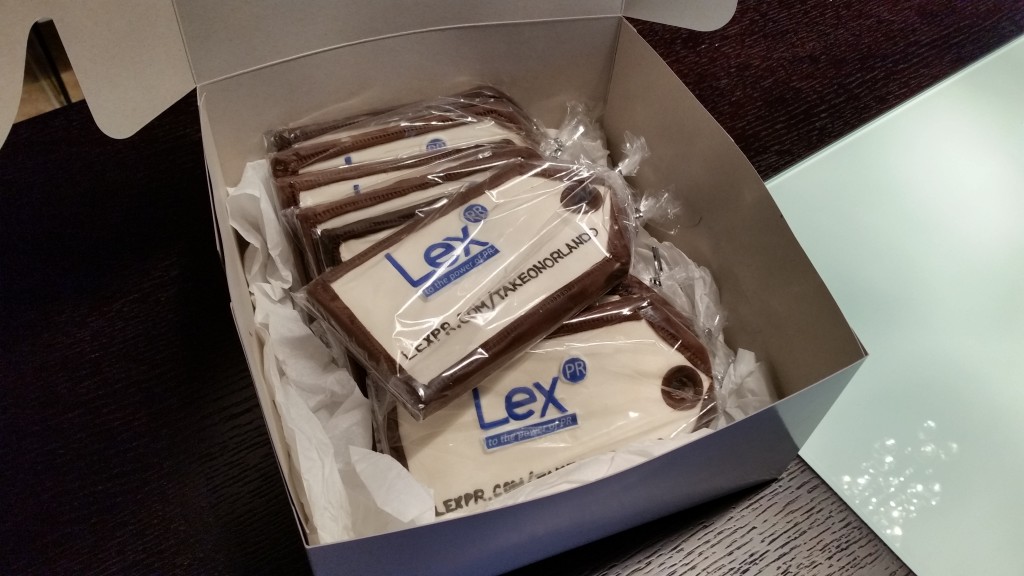 When guests enter the event, they will see:
A custom step-and-repeat wall with an orange (versus red) carpet and a branded promo team greeting guests
Characters from the parks (Disney and/or Universal) available to pose for pictures, encouraging consumer uploads to social media (using our Orlando hashtags)
A custom four-hole mini golf course (one for each county in metro Orlando)
A small swamp area with baby alligators, grounded airboat, etc.
A green screen activation where the guest can be transported to Orlando to create their own "Why aren't you here" postcard ( instead of a "Wish you were here") postcard that can be uploaded immediately to social media (using our Orlando hashtags)
Snow and ice sculptures (e.g. Eola fountain, Universal Studios globe, etc.)
Cleverly themed food areas that can incorporate our campaign ideas (second aha moment)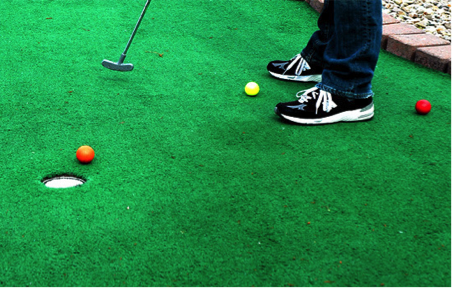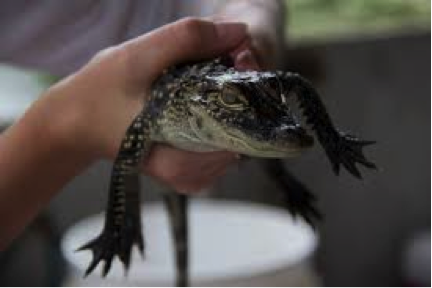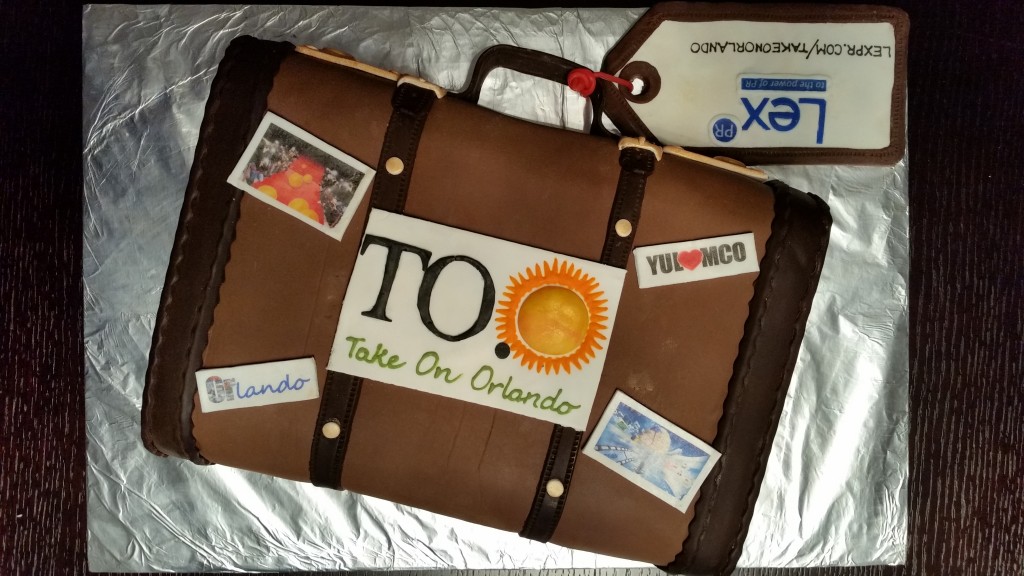 A variation on this event would be a hotel takeover in which we would buy out a small boutique hotel (e.g. The Beverley or The Templar Hotel) for one evening and create different Orlando-based themes for each living space or floor. The branded, themed areas would speak to Orlando's key offerings:
Sports

Tropical

Food

Social media applications will be considered for every event:
Custom hashtag(s) promoted in the invitation and cleverly displayed at the events
Instagram 'hotspots' to encourage social media interaction
Twitter wall asking guests for their best tips on Orlando travel
Social media contesting on Visit Orlando trivia
Visit Orlando Canadian Tweet Chat or Media Webinar
---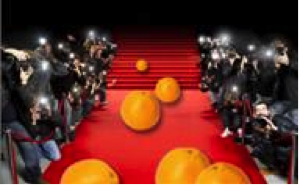 Disclaimer: The ideas presented below are intended to demonstrate LexPR's creative thinking ONLY. We are not suggesting that our secondary research can adequately direct us in the development of strategic public relations plans for Visit Orlando.
Campaign #3: Orange
The strategy: Sometimes the most powerful campaigns are stories that are spearheaded by a singular, iconic image. Something that's bold, captures immediate attention and drives conversation (and all those social media shares) is often all that's needed to elevate and amplify a brand. With our Orange Campaign, we will take an artistic approach to showcasing Orlando by using orange (as a symbol and a colour) as a central, neutral iconic image to disrupt normal environments and get people talking.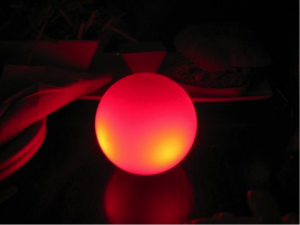 Tactic: Execute a highly visual, large-scale project and/or guerilla activity (possibly during Nuit Blanche — a popular all-night art festival in Toronto each October). LexPR is recommending taking over an entire street or public park or building and make it completely orange, full of incredible art and interactive installations for people to explore and enjoy. Imagine a park lined with trees full of oranges that are gracefully (and robustly) hung on the branches; at night – the orbs illuminate, filling the area with a bright orange glow, creating a fantastical setting that instantly creates the warmth of Orlando.
A giant, glowing sign with a #VisitOrlando hashtag can encourage people to share their experience exploring the environment. The scent of orange can be piped in to complete the overall experience. Media invitations can be sent with orange sunglasses, on orange scented paper, etc., for a chance to attend an advance preview of the environment.
Another alternative is to create a series orange art installations across the city one morning; seemingly random, they will just appear in different high-traffic locations (a train station, a busy square, a downtown park); at each one will be instructions to Instagram/tweet images of the installations with a special hashtag to enter for a chance to win an amazing trip to Orlando.
Tactic: LexPR suggests that we build a giant translucent cube in a high-traffic area and fill it with oranges. We ask participants to guess how many oranges are in the installation for a chance to win a grand prize package trip to Orlando. We would encourage participants to take pictures with the installation (with custom hashtag) and share on their social media feeds. This could be done in conjunction with a morning television show, and it can be executed in various markets across Canada.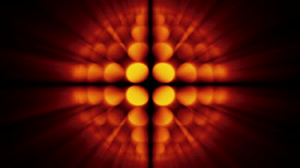 Tactic: We could explore a partnership with a brand like a Terry's Chocolate Orange and, similar to the Willy Wonka's Golden Ticket contest, create an "on-pack" orange ticket that folds out with foil and gives "orange-level access" to Orlando (week-long all-access pass for four to ANY attraction within Visit Orlando, with flight, hotel and spending money).
---

Disclaimer: The ideas presented below are intended to demonstrate LexPR's creative thinking ONLY. We are not suggesting that our secondary research can adequately direct us in the development of strategic public relations plans for Visit Orlando.
Campaign #4: ORlando
The strategy: This campaign is about all of the options Orlando has to offer for business and leisure travellers (you can do this OR that, there's mORe to do than one might think). We realize Orlando likely does general FAM trips and specialized fam trips — but we're recommending bringing this message to the forefront of a campaign.
Tactic: Here, we're suggesting creating both grouped and specialized media tours (kids and families, MC&IT, golf/sports, shopping, spa, food & dining, entertainment, hotels, night life, festivals, arts & culture, LGBT, etc.).
For the purposes of this presentation, we are outlining one example — golf— and how we would bring it to life in an unusual and compelling way. Here, we suggest exploring a paid arrangement with a well-known golfer — ideally someone with a tie to Orlando (e.g. Arnold Palmer). Imagine walking off the plane at MCO… your golf foursome enters the large receiving area — and there you see it: Arnold Palmer holding up the names of you and your golf buddies! Arnold is standing next to a golf cart and camera crews are buzzing around while a marching band starts to play…that's our concept.
This concept would be best served by partnering with a media outlet to ensure maximum exposure before, during and after this activation.

Potential partners may include: TSN, Sportsnet, Score Golf Magazine
This activity is fun and relatable. We are telling one Orlando story in a fun and unexpected way, with real visitors that everyone else can relate to. We allow adults to become kids again (think America's funniest home videos) while 'starring' in a clever stunt that will translate well on both traditional TV (coverage from media partner) and social media (YouTube, Instagram, etc.) and delivers compelling visual images that align with Visit Orlando key messages.
This activity is scalable. We could also partner with other international markets and share the overall cost, execute on the same day, and create a video pool of people from varying nationalities/countries reacting to their unexpected Orlando arrival celebration. Then we can edit these experiences together for one very cool international video tool that can be shared worldwide.
Tactic: Develop a media co-promotion with a morning show or Weather Network dubbed "Mind the Gap." This is a fun competition inviting people to submit their best guess re: the largest gap in temperature between Orlando and select city/cities in the month of January (e.g. I guess January 17 a gap of 30°C). A prize is given away to help reinforce key messaging in a fun and interactive way. This could also be staged as a guerrilla activity whereby a projection of the split weather screen is projected onto a building.

Tactic: Knowing that tips generate media coverage, we suggest a social media campaign where we release the top things 'you didn't know' about Orlando; create the hashtag #MORlando, and ask people to submit their best kept Orlando secrets calling out the #.
Tactic: LexPR suggests exploring partnerships with high-profile entertainment brands associated with Orlando. Here, we leverage our experience working with entertainment properties to explore a presence for Visit Orlando at in-market activities (e.g. Disney show, Universal film premiere, relevant video game launch, other).
---
Disclaimer: The ideas presented below are intended to demonstrate LexPR's creative thinking ONLY. We are not suggesting that our secondary research can adequately direct us in the development of strategic public relations plans for Visit Orlando.
Campaign #5: Orlando 2.0 (we've kept the best for last!)
The strategy: This campaign focuses on the innovation that's happening in Orlando. Many of Visit Orlando's tourism and hospitality partners are changing and evolving sectors within the global tourism industry. Collectively, Orlando represents (arguably) the most progressive tourism region in the world. Our story is exactly that! And our storytelling process brings this innovation to Canada in an effort to communicate the message AND recreate some of that intangible magic.
Tactic: As part of our Visit Orlando presentation, we've built a LexPR travel blog to present our agency's background, credentials, proposed ideas and executions. But, it's not JUST a creative tool to house our proposal — it represents a much bigger idea. We're proposing that this be a key part of our PR program, and an active communication tool should we secure the Visit Orlando business (insert aha moment here). Much like the evolution you are driving within the tourism sector, we see this blog as an evolution of the press room, and a place where your PR agency partner can become a brand journalist (the evolution of our industry). It will generate and house compelling and informative content, give bloggers and other media a place to post information relevant to Orlando, and above all else — a tool used to strengthen relationships between Visit Orlando and key media.
The "Take On Orlando" travel blog will be a rich content hub geared toward Canadian media, social media influencers and internet-saavy consumers who are interested in Orlando. In addition to being the home base for all of our media materials (which Canadian journalists can log on to anytime they want compelling story leads or need quick access to Orlando images, videos, facts and info), it will also feature branded content that shines a spotlight on Orlando. The best stories and clips generated by LexPR will also appear on the blog, as well as feature custom content created by us and by relevant media. We will link to other great Orlando stories from around the world, dynamic videos and anything else that helps tell the story of why Orlando is such a premium travel destination.
We can house the blog on the back end of our website (as we've done in this case) or bring it to life at TakeOnOrlando.com (we have already secured this URL should you choose to use it). We'll drive all new content through LexPR social media channels, as well as work with our contributing media colleagues and key brands (based in Orlando and Canada) to do the same, increasing overall traffic to the blog. The end goal is to create a content hub that is updated daily and that media from across Canada can check regularly for the latest news and information about Orlando. Content will be shared as per plan, with regular posts written by LexPR, guest entries from a Visit Orlando outlet or by bloggers we've sent to Orlando for an organized activity. This is not meant to replace the official Visit Orlando website, but act as a complementary content development site geared towards Canadian media and social media influencers (though we hope to share much of the content from your site) and enhance communications with them.
Tactic: We're also recommending bringing HIGHLY dynamic visuals to Canada and showcasing them in a highly dynamic "talk worthy" kind of way:
3D mapping or projection against Casa Loma and/or on other major buildings/landmarks across Canada
Huge juxtaposition of imagery (and a FIRST to our knowledge) to project dynamic images of Orlando onto snow. This can be done as either as a photo opp by securing an artist to project and capture an image OR this can be done within a large-scale publicity stunt. Here we envision cascading manmade snow falling in a stream with images of Orlando projected onto the snow. Orlando does projections onto water very well — this is an innovative Canadian take on that concept
Send media information on branded USB snapbands (call out to the Disney Magic Bands)
Secure Baanto technology to offer an interactive screen in high traffic area where people can navigate through a "living" Visit Orlando brochure